NEW CONSTRUCTION
New Construction is one of the most exciting and sometimes daunting activities people can experience. Don't worry; we have been developing and creating new homes for over 20 years and are here to help you navigate the entire process, from dreaming to moving in.

FROM THE LAND UP

If you spend a little time with John, you will know the first thing about new construction is to start with the land. We need to answer a few questions like, what's the view, where's the sun & the breeze, and what kind of natural surroundings are we working with. All of this is balanced with your vision as an owner, how you entertain, how the home should live, and what will be different about this house versus others you have lived in. We often take the design philosophy that form will follow the function, so if we understand the flow, bed counts, baths, and any special requirements (gym, office, etc.), we can start working on plans and architecture supporting the function.

PROCESS

Like all things, if there is a clear process we have a foundation for a good outcome. New construction on Amelia Island & Fernandina Beach is not hard if you have a clear pathway. Our focus is to be the team that pulls it all together for you from selecting the homesite, figuring out what design you want to put on the land, making sure it fits, and then working with the many talented construction teams in the area. We can take you from vision to plans, to the team who can deliver on this as quickly as anyone in the area as we have the Cabana Lane Cooperative and the experience to pull from.
You can blame John for this. He always wants to "begin with the end in mind" The only way to get there is to talk through what matters. We believe the home is the key to the experiences. Talking through a "day in the life" helps narrow the list of locations and neighborhoods. We always remember the financials, too, so there will be some healthy conversations about how we work within budgets and what if any, timing issues we need to know about.
Design is a big category. We understand this and tackle it from just about every angle. Are we building a new home on a homesite? Are we remodeling and trying to figure out where to begin? Our network of architects, interior designers, custom home builders, landscape professionals, and our merry band of tradesmen are ready to help you figure this out. We also source and install cabinets, lighting, plumbing fixtures, furniture, and all the items that complete the home. Our goal is stress-free for you, and we have a good time doing it.
The creation part is where it all comes together, where the rubber hits the road. We love this part, and in our twenty-plus years of doing real estate development, design, and brokerage, we have seen a lot across the many communities we have served throughout the US. The key is having a clear plan, an experienced team that can dive in, and persistently and diligently staying with it. We know the end result is worth it, and we only get to Postcard Living when we have a full collaboration between clients, ourselves, and our many partners whom we bring into the mix. It's fair to say about any project; we are the quarterbacks, the janitors, and the bartenders when needed. We do this because we love it and have the experience and team to make it happen.

"BIG C" = PEOPLE

We use "Big C" to describe the Cabana Lane Cooperative. The power of the cooperative is not so much in the number of teams present but in the collaboration that happens when we all get together. We have been working with many of them for decades, and they are some of the very best in the industry. They fully understand and celebrate a Lowcountry & Coastal aesthetic as they have lived and worked at it for so long.
Our co-op will continue to grow and evolve, and we are joined in our mission to provide the most thoughtful real estate solution possible.
INTERIOR DESIGNERS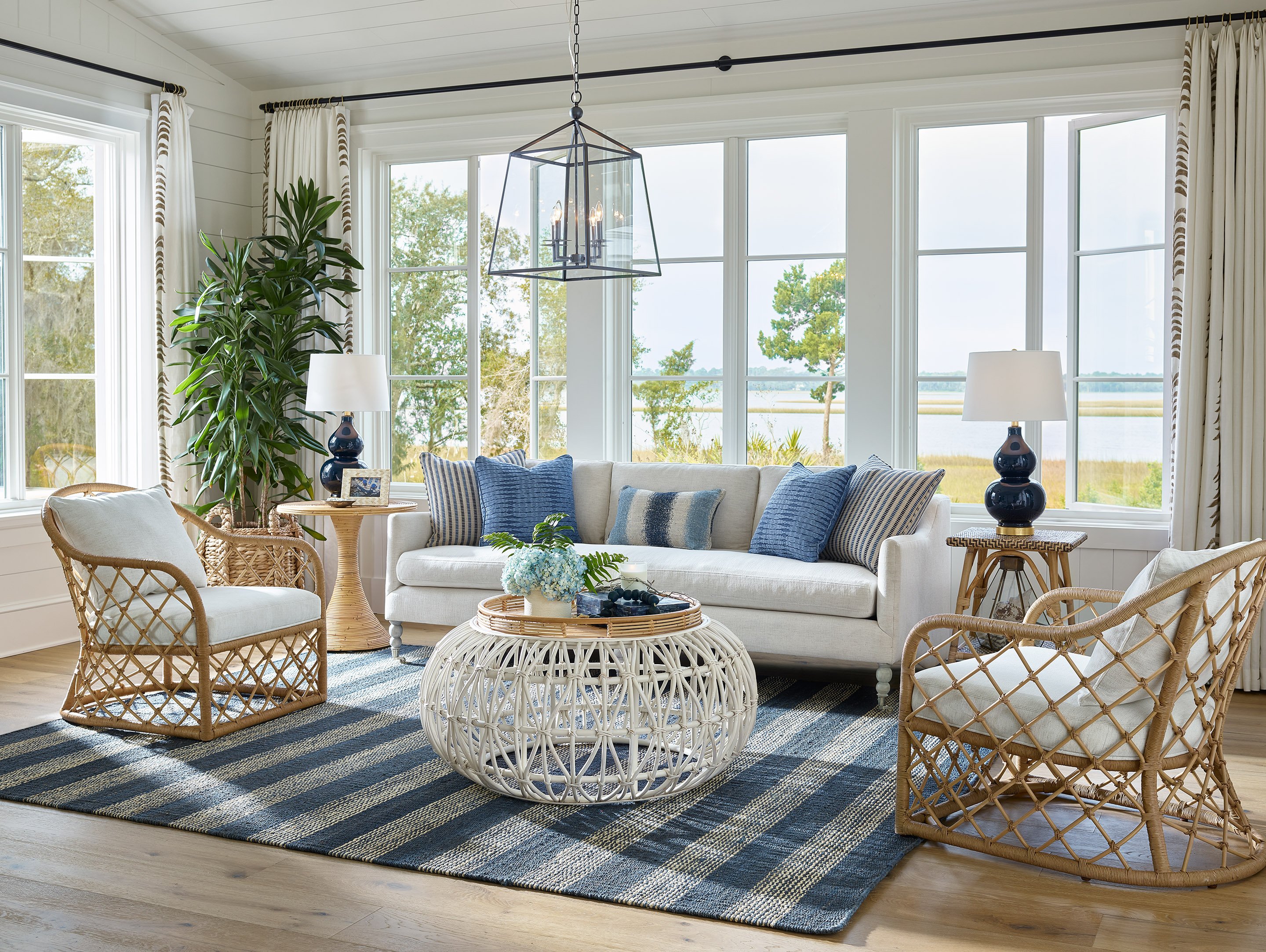 ANNE PAPAS INTERIORS
GORDON & JOHNSON INTERIORS
LOLA INTERIORS
JULIA HALL INTERIORS
ROOM WITH A VIEW
WENDI JAY DESIGN
PUTTING YOU ON THE RIGHT PATH
Everything we do is personal to your wishes and desires. From a design and process point of view, our community of design professionals allows us to create a truly custom experience. Still, we often find we can have a running start without starting from scratch. Time is too precious, and it also saves money and unnecessary stress. Below is our methodology for new construction; it has been field tested for the last ten years and completely works at every price point. We apply the same to interior design, remodeling, and landscape projects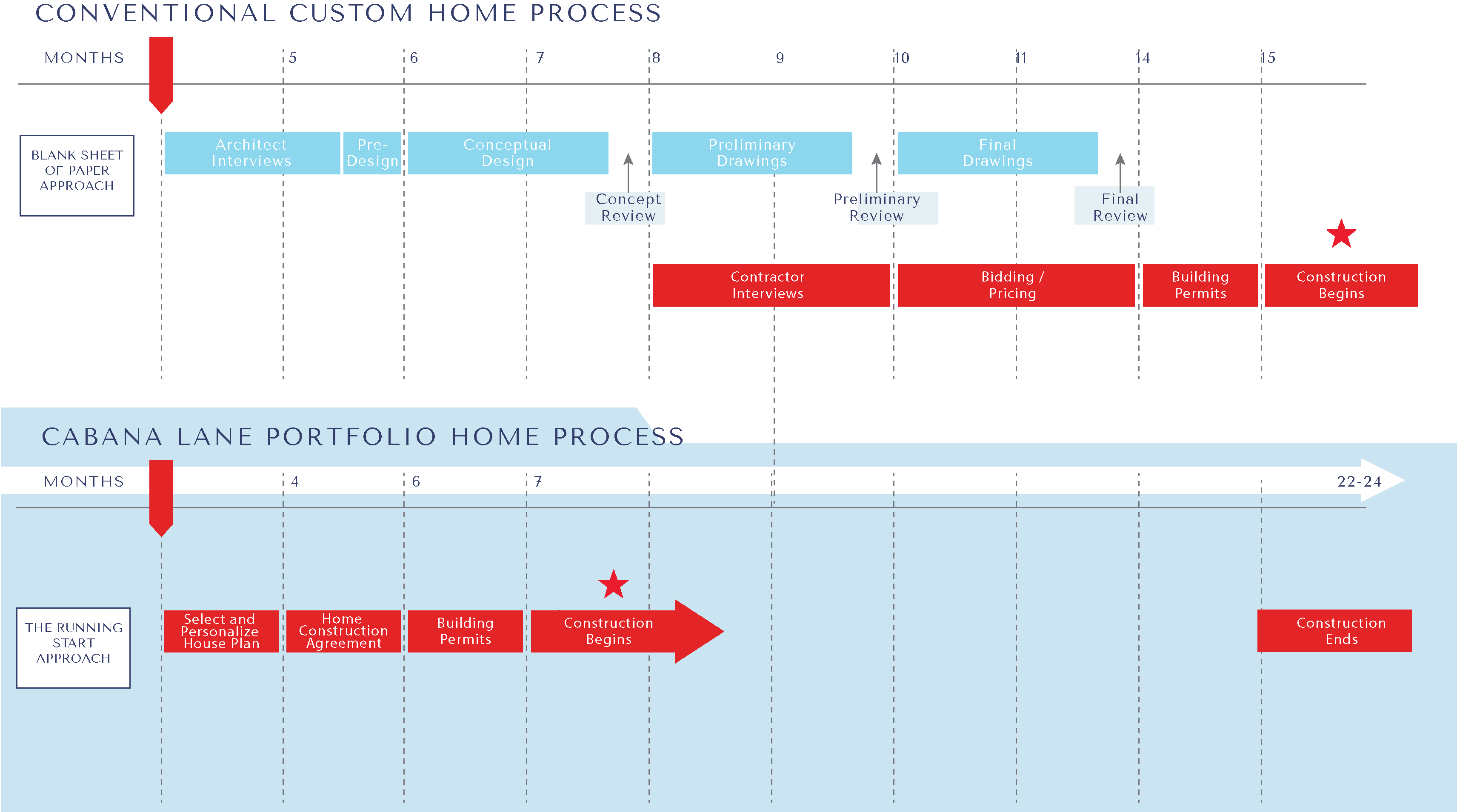 A DAY IN THE LIFE

We know real estate is complex, with many options, price points, and people that can help or complicate situations. We understand this, which is why we exist, as we want to deliver on the promise of Postcard Living. To help you enjoy your home, surroundings, and connections with people and places.
Below are some images that show a day in the life of our team, partners, and clients. The only thing that is missing is you!