With the end of the year getting closer, temperatures start dropping and people start bringing out the Christmas lights! While some may think it's hard to get into the Christmas spirit with the warm sea breeze and no snow, the amazing festivities at Amelia Island are a great way to keep the Christmas spirit alive. Skip the snow and experience the best part of the holidays on the island. We're talking decorated shop windows, tree-lighting celebrations, and hundreds of lights. A big part of why we settled in the Amelia Island/Fernandina area and started Cabana Lane was because of these charming festivities. We wanted to get in on the holiday cheer and make our clients' Christmas just a little bit brighter.
Winter in Amelia Island
At Amelia Island, it's all sun and no snow. It's ridiculously easy to get into the Christmas spirit, thanks to the numerous events and celebrations occurring. With Fernandina's historic downtown district full of twinkling lights and decorated shop windows, multiple holiday parades going on, and events for all family members (including your four-legged friends), it's easy to enjoy the Christmas glow. This barrier island offers you Christmas without the chill! Here are some key events happening each year.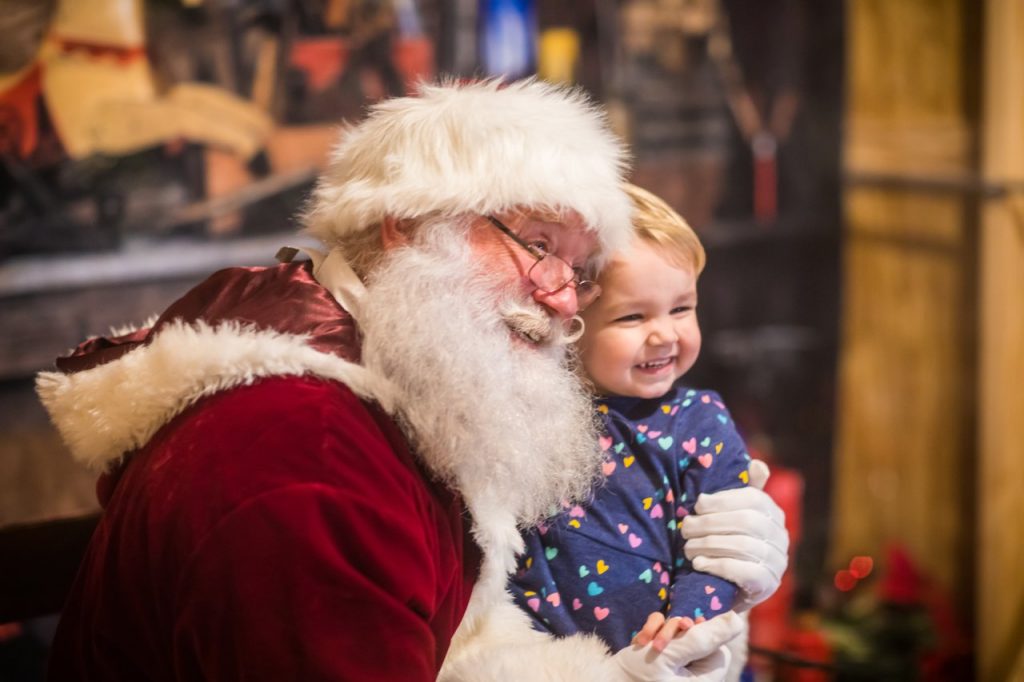 Fernandina's Christmas Tree Lighting
Every year on the Saturday after Thanksgiving, gather for the traditional Christmas Tree Lighting located in historic downtown Fernandina Beach. Located right by the riverfront, this free event involves music, food, local vendors, activities for kids, and pirates. Yes, we said pirates. A visit from Santa tops off this holiday event. If you love relaxing, watching the lights on a Christmas tree, this is perfect for you.
Amelia Island Christmas Lights
Nothing beats driving around Amelia Island with your family and admiring the holiday lights. Numerous homes and neighborhoods get in on the action, so feel free to explore. Some of our favorite spots include the Fairbanks House, North Ridge Lane in Fernandina Beach, and the Amelia Island Williams House. Each one is decked out for the festivities. Plus if you don't mind a drive, the nearby Dazzling Nights event in Jacksonville offers a live show featuring moving lights and live singers, as well as an 8,000 square foot lighted maze.
Black Friday Pajama Party and Downtown Sidewalk Sale
Shop Black Friday in style with the Black Friday Pajama Party and Downtown Sidewalk Sale! Situated in historic downtown Fernandina, wear your holiday pajamas out and about as you shop till you drop. Music, face painting, hot chocolate, and more add to the appeal. The event culminates in the annual pajama contest to find those with the most festive garments. Winners receive prizes donated by local businesses.
Fernandina Parade of Paws
What's better than dressing up for the holidays? Dressing up your pets! In a popular parade in Fernandina, owners dress their pets up in their holiday best and compete for the top spots. Those rewarded for "Best Victorian," "Looks Most Like Owner," and "Most Original" receive prizes from local businesses Redbones Dog Bakery and Willow Sky. There's a fee to register, but all proceeds go to the Nassau Humane Society.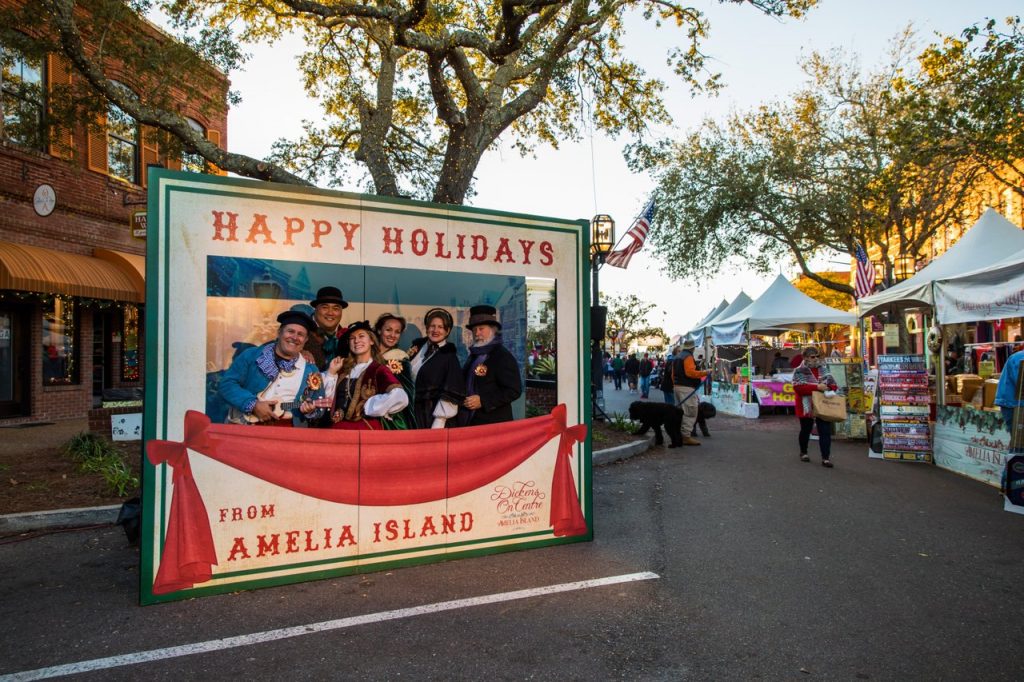 Fernandina's Lighted Christmas Parade
Rather than driving around for Christmas lights, have them come to you with Fernandina's Lighted Christmas Parade. Hosted by America's Youth, this annual parade exemplifies the magic of the holiday season with bands, lighted floats, dancers, and more all decked out in their festive best. This year's theme is "An Old Fashion Christmas" and the route goes right through the heart of Fernandina to end at Central Park Buccaneer Field.
New Year's Eve Annual Shrimp Drop and Fireworks
Celebrate the new year with the annual New Year's Eve Shrimp Drop and Fireworks. Situated near the riverfront in downtown Fernandina between the Shrimp Museum and Brett's Waterway Cafe, this holiday event attracts both locals and visitors. Experience a plethora of activities, like live music, food, roaming pirates, local vendors, and laser light shows. Everything culminates with the shrimp drop, followed by fireworks over the Fernandina harbor. Talk about a way to start the new year.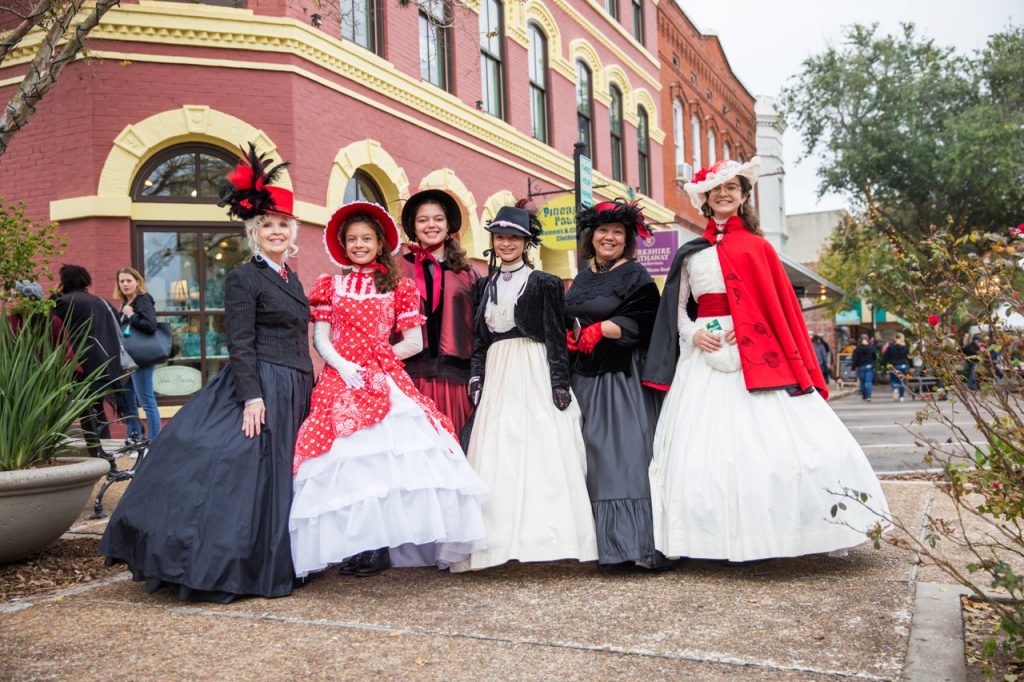 Dickens on Centre
If you love shopping, this one's for you! The Dickens on Centre festival channels your inner Victorian. Inspired by Charles Dickens's A Christmas Carol, this weekend event brings Fernandina Beach's historic downtown streets alive. Dressed in your Victorian finest, stroll the streets and discover holiday cheer around every corner. You might find Santa Claus or other costumed characters roaming around while dining on festive food and drink. All the while you can stroll and do some holiday (or every day) shopping. Dickens After Dark is also there if you're looking for something more adult-oriented.
Amelia Island Holiday Home Tour
Looking for some home inspiration? The annual Amelia Island Holiday Home Tour can help with that. Kick off the holiday season with a tour of historic Victorian homes located on the island. Each house is dressed up to the nines and wearing its Christmas best thanks to local decorators and florists. We're talking poinsettias, ribbons, bells, bows, and more. Not only can you marvel at their beauty, but you'll also get to look at the architecture and interior design of these homes. Perfect for someone who loves design and the holidays.
Start the season right by visiting Amelia Island, one of the best places to spend the holidays. Full of music, lights, and cheer, no one does a warm Christmas better than the islanders. If you'd like to do more than a visit and want to become part of the Fernandina family, Cabana Lane can help. A real estate company with a fresh approach, Cabana Lane caters to those who want their home to be their oasis, their respite from the world. It's our goal to help you find your Postcard Living, a personal vacation where you can call home.